Pods in Paradise,
the adventure continues...
You chose to
GROW CACAO!!
Excellent choice, reader!!!! You know that, by planting your cacao and tending to it very carefully, you will have an abundance of pods in just a few years' time! Since Cacao originated in Central and South America, it likes the warm, tropical climate of Kaua'i.
After planting each seed in a tall pot, your are greeted with a sprout after a few days! You made sure to plant the seeds in tall pots (at least 10 inches tall) to ensure that the tap root has plenty of space to grow!
You begin to get songs from Little Shop of Horrors stuck in your head...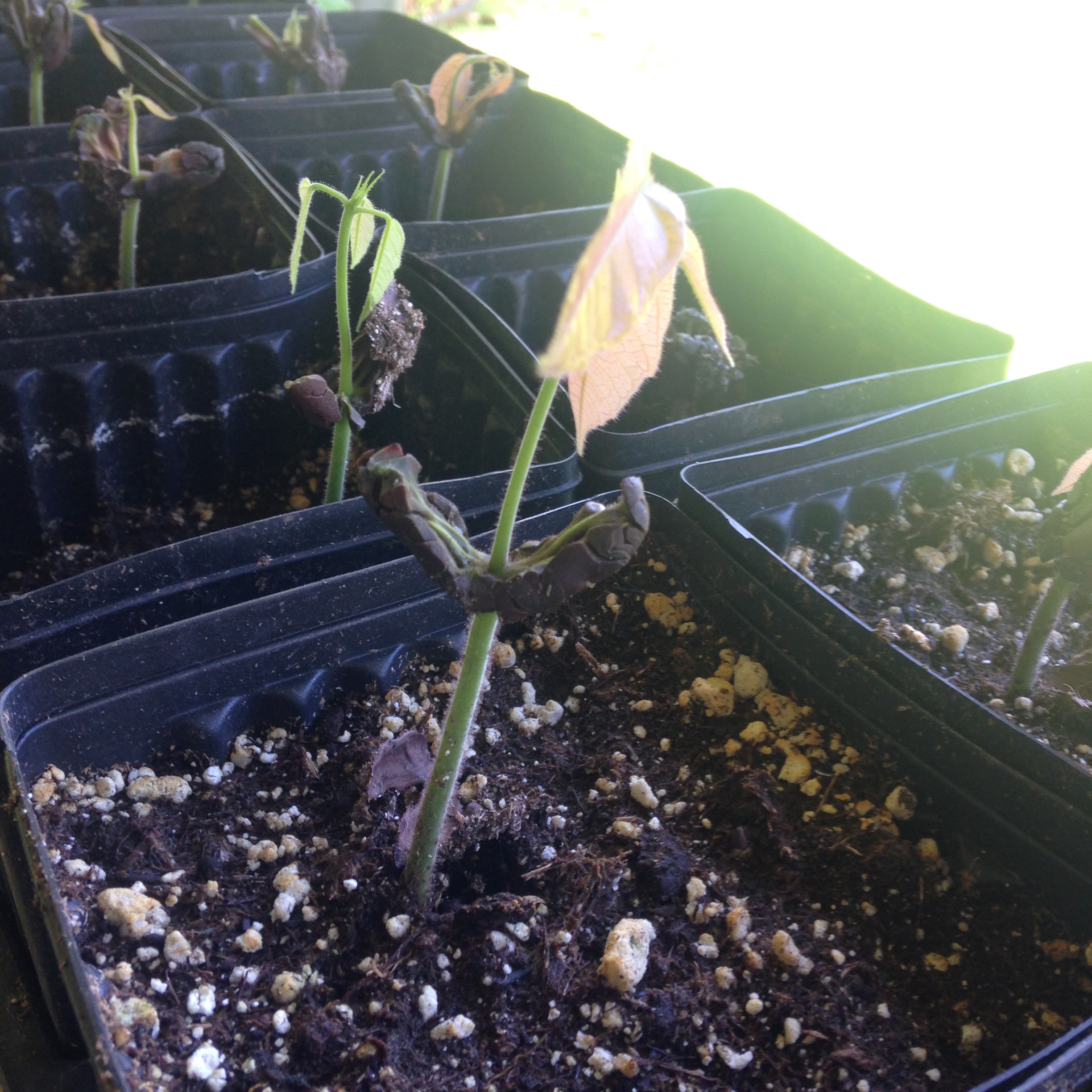 The seed coat begins to separate and the first leaves are sent out.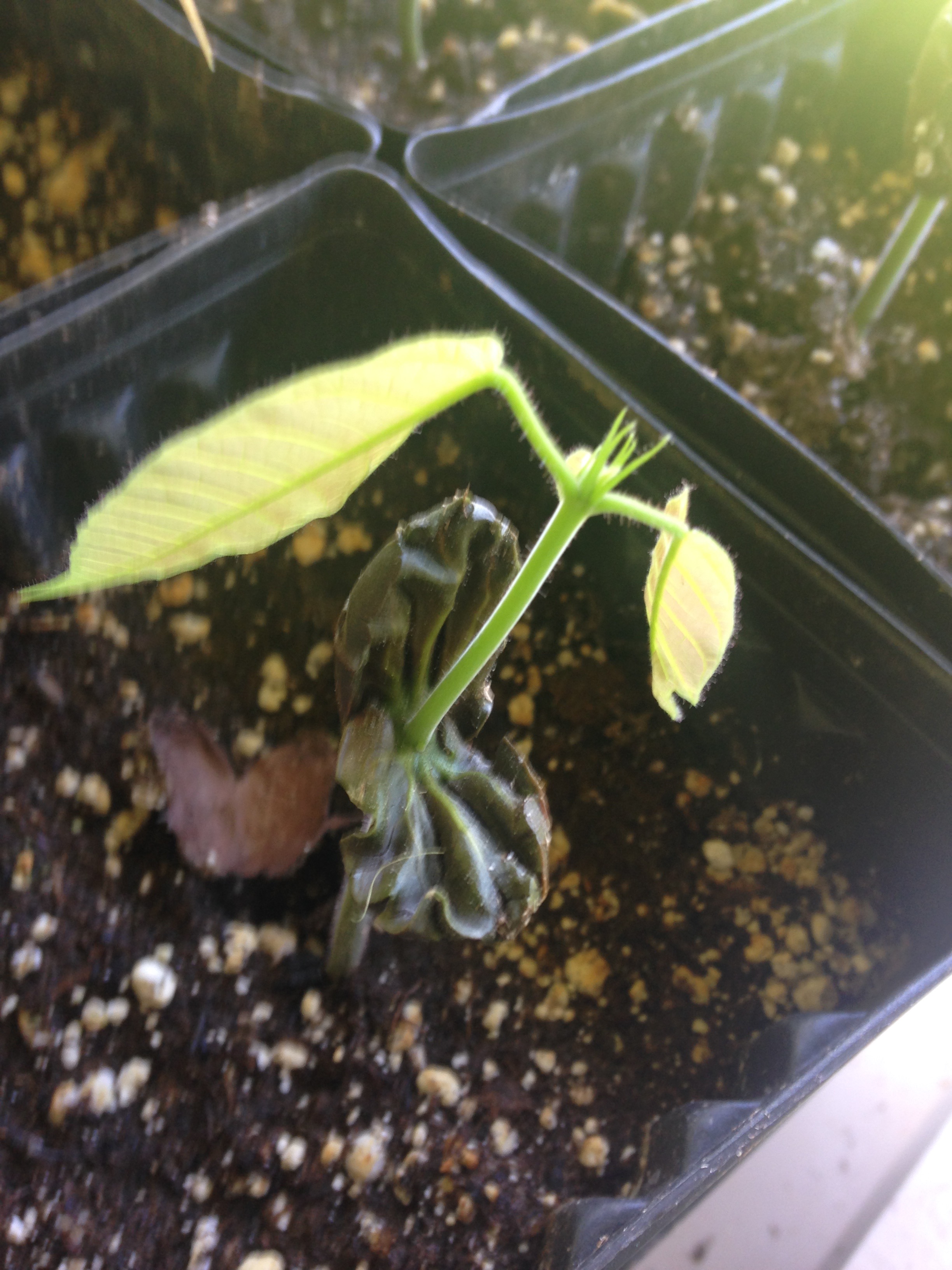 Still growing! These seedlings are kept warm and protected from the wind and rain in a hothouse.
Once they are ready to graduate from the hothouse, they are placed within a cage that will protect them from wind, mowers, and their most unexpected yet greatest threat: feral chickens. At our farm, we have 4 main fields with cacao trees in various stages of growth. Each field has slightly different wind blocks, so we are able to test out optimal and diverse growing conditions.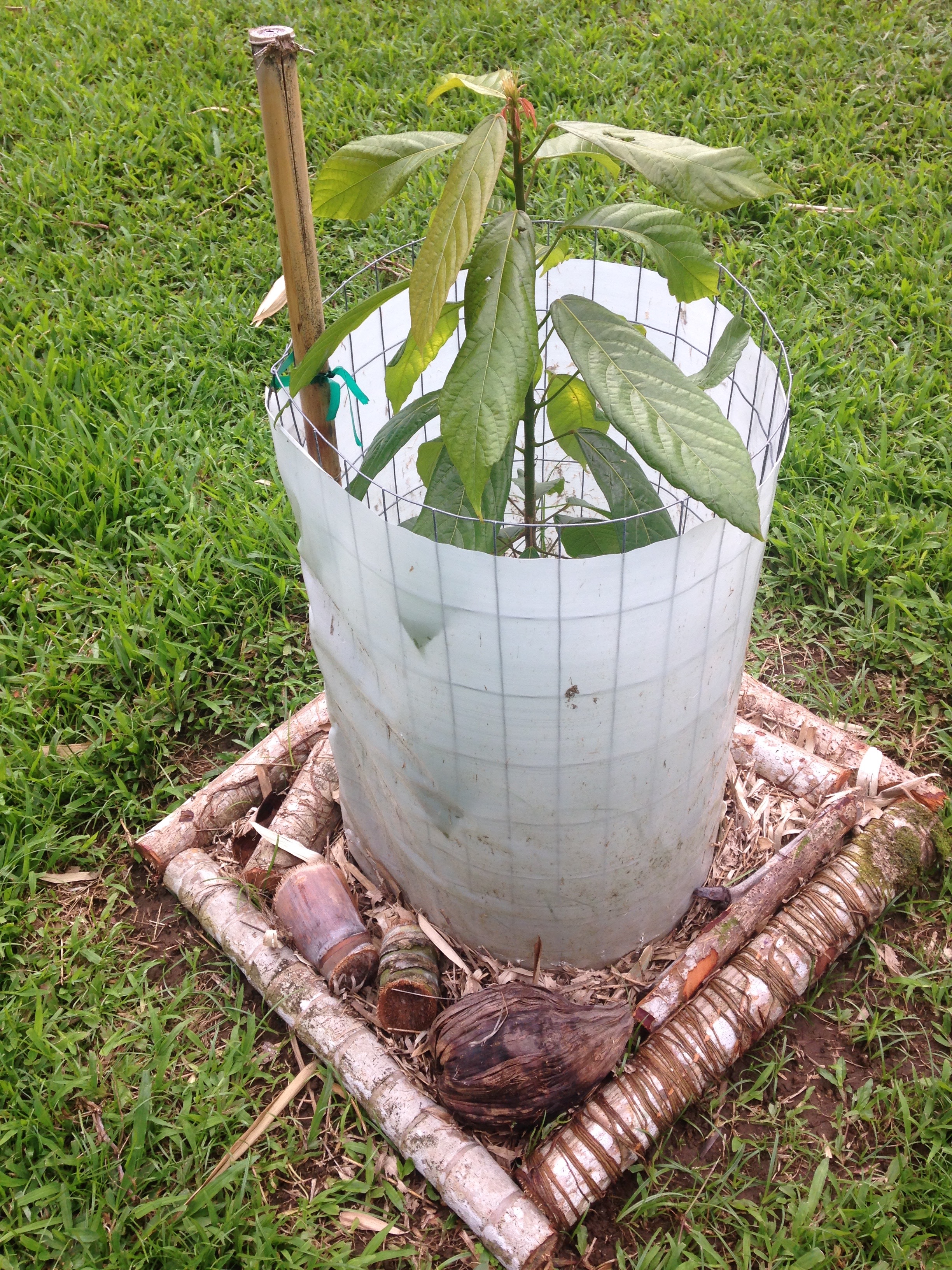 One of the hand-made cages with a wood frame and cut banana plants, bamboo leaves, and other farm mulch (coconuts!) at the base. This mulch both keeps out chickens and attracts midges who will pollinate the flowers later on.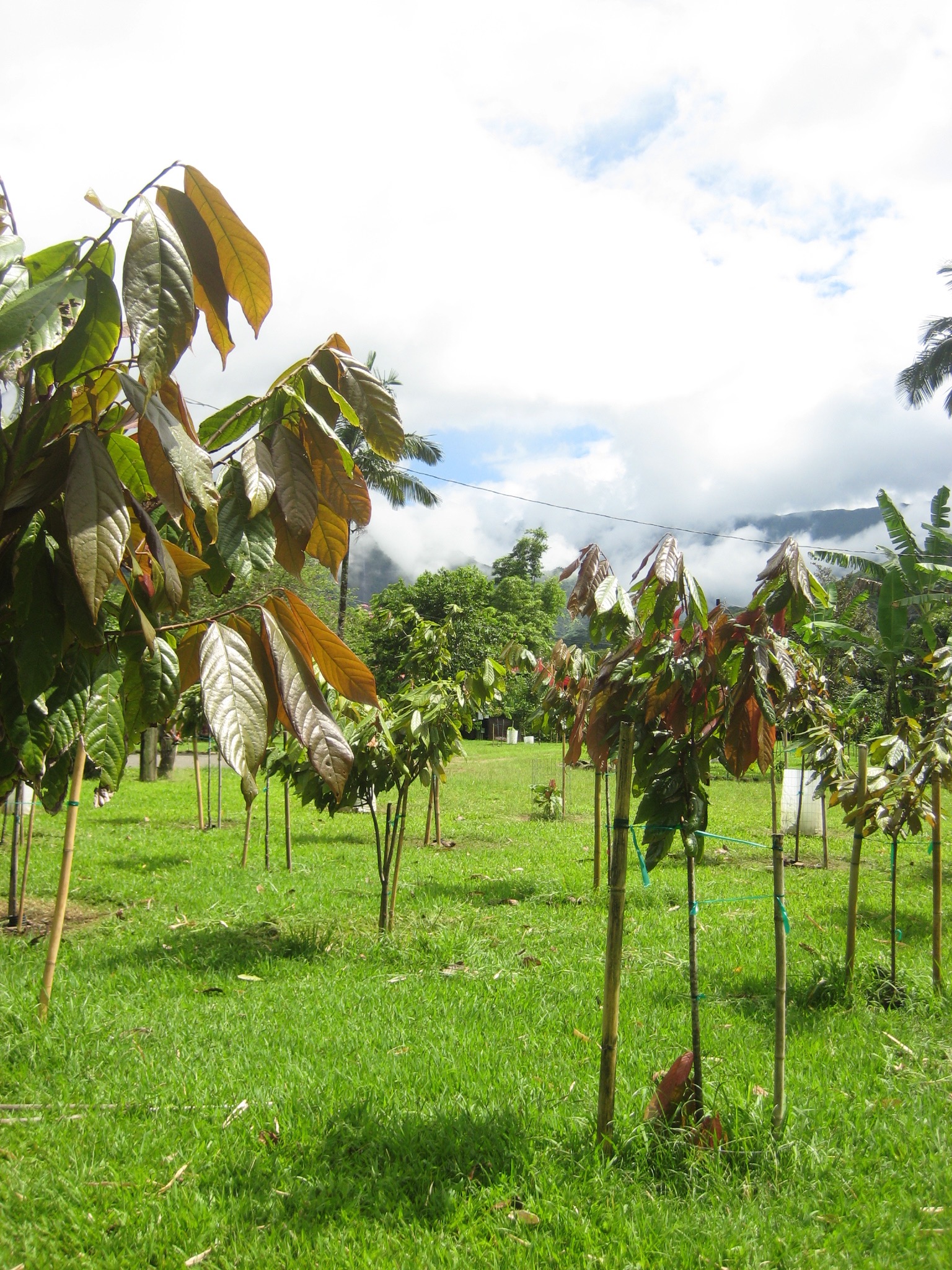 As the trees grow too tall for their protective cages, they are anchored to bamboo stakes until their trunks are strong enough to withstand the wind.
Did you know that Cacao blossoms and pods grow right off the trunk and branches? This is a surprise to a lot of people, but their growing position gives them a lot of strength and stability. Here are some buds and a blossom from the summer of 2015.
The blossoms are quite beautiful and considering how large and bulky the resulting cacao pods are, they are comparatively dainty!
Look how small the blossoms are!!! The final size of a cacao pod is between 6 and 11 inches long and about 3.5 inches wide, all from that tiny little flower! Also pictured here are two cherelles - not a '60s girl group in this case, but a young cacao pod.
After 3-5 years of patience, diligence, hard work, and hopefully some singing to your trees, your perseverance will pay off in the form of ripe pods!! But, how to tell when they are ripe? Cacao pods come in many shades of red, orange, yellow, and even purple, but the one surefire way to tell when a pod is ripe is to lightly scratch the skin. If the under-layer shows no green, then you are ready to pick! But be careful, not all pods on a tree ripen at the same time! Most harvests happen around December and June/July.
Now that you have all of these wonderfully ripe pods, it's time to continue our adventure!!!